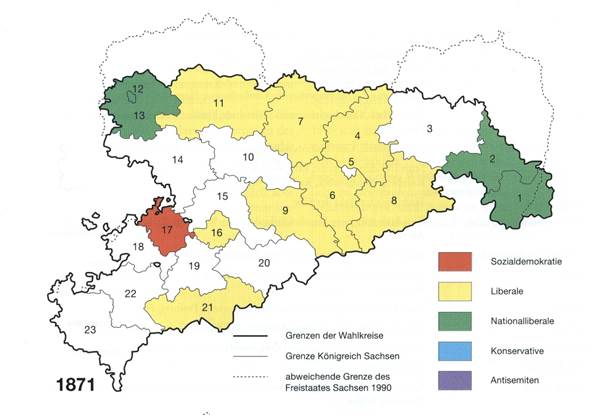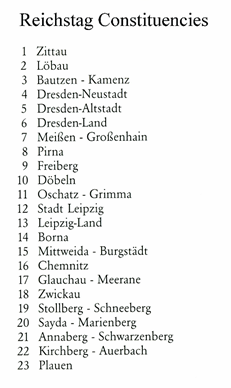 "Party bastions" are constituencies in which one party won at least 60 percent of valid ballots cast in the first (main) election.
Source: Simone Lässig, Reichstagswahlen im Königreich Sachsen 1871–1912. Beiheft zur Karte D IV 2. Atlas zur Geschichte und Landeskunde von Sachsen (Leipzig and Dresden, 1998), 52-8, Appendix 2.
---

Copyright © 2017 James Retallack. All rights reserved. This page is part of the Online Supplement to James Retallack, Red Saxony: Election Battles and the Spectre of Democracy in Germany, 1860-1918 (Oxford: Oxford University Press, 2017). ISBN 978-0-19-966878-6.
---